Family Dentistry
Finding the Right Family Dentist in Canley Heights
Some family dentistry practices are also combined with other services. This is good, as this means you can get more services under one roof, from a dentist Canley Heights you already trust.
If you are looking for one of the best family dental clinics in Canley Heights, we are your no.1 choice!
Benefits of a Family Dentist
Track Your Family's Health
Canley Heights Dental Care will keep a record of all your family members' dental treatment. This way, you can keep track of your family's dental as well as overall general health.
Your Canley Heights dentist will trace genetic dental problems and prevent them before they can cause any problems.
Convenience and Comfort
Imagine taking your family members to a different dentist each time. That would be inconvenient and time-consuming.
When your family visits the same dentist, you can book appointments, so the dentist checks the family on the same day, saving your effort, time, and money.
Proactive Preventive Care
Preventing a dental problem from occurring is always better than investing your time and money to get it treated.
When you visit Canley Heights Dental Care, we will thoroughly check your whole family for any dental problems and treat them before they can cause permanent damage.
All-round Dental Care
Your Canley Heights dentist has a wide experience in treating all sorts of dental problems.
We will take care of all your family's dental problems under one roof. You don't have to visit another practice to get orthodontic treatments or to see another dentist for your kid's dental filling.
Set an Example for your Children
When you visit your dentist with your family, you are showing your children the importance of maintaining good dental hygiene. They will learn the importance of visiting their dentist regularly for check-ups.
In this way, they will learn proper oral hygiene habits that will help them prevent dental problems in the future.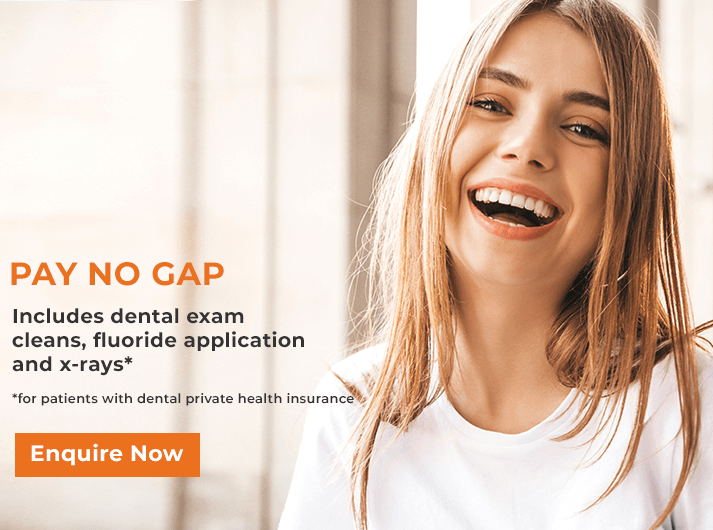 Family Dentistry in Canley Heights
Set your family up for better dental health – go ahead and book that first appointment for you and your family!
Canley Heights Dental Care is here to answer your family's dental needs. Choose us next time you look up for 'family dentist near me'.
Visit your Canley Heights dentist today!
If you want to know more about family dentistry in Canley Heights, please call us on (02) 9199 9678 or book your appointment online.
We are located at 1/229 Canley Vale Road in Canley Heights.
Frequently Asked Questions
Can my entire family see you?
At Canley Heights Dental Care, our family-friendly dental team love being a part of an entire family's dental journey. We welcome patients of all ages in our office!
What treatments do you do for children?
The dental care necessary for your child is based on your child's needs. If you have concerns about your child's dental health, visit us at Canley Heights Dental Care today, and we will be happy to discuss those with you.
My child may not cooperate with the dentist. Should I still bring him/her in?
Yes. A child who has a hard time sitting still will need additional support in getting used to visiting the dentist. We can help them get accustomed to the surroundings so that when it is time for their dental cleaning, we won't have any problems with handling them.